Kenneth Croes
Credentials: Ph.D.
Position title: Senior Project Director
Email: kcroes@ssc.wisc.edu
Phone: (608) 262-6928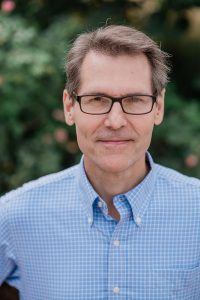 Kenneth Croes is a senior project director with an extensive background in managing qualitative and survey research projects across a range of research areas, including health care quality improvement, health services research, program evaluation, social pharmacy, public health, law, and environmental conservation.
Dr. Croes has expertise and more than 20 years of experience in qualitative research. He is a trained focus group moderator, has conducted hundreds of in-depth interviews, and has substantial experience with coding and analysis of qualitative data. He has also managed studies that use mixed methods, cognitive interviewing, user experience (UX) testing, and the Delphi technique.
Representative examples of research he has implemented include:
Focus groups with medical professionals and policy makers at conferences around the U.S. to explore their views regarding imminent death organ donation
Cognitive interviews to test new questions for the Pregnancy Risk Assessment Monitoring System (PRAMS)
In-depth interviews with recipients of opioid-addiction treatment to evaluate treatment services
A Delphi study of how primary care physicians and their patients can best achieve shared decision making about the use of mammography for breast cancer screening
UX testing of a website designed to facilitate how patients with multiple health conditions identify the best healthcare providers for their care
Dr. Croes has collaborated on several conference presentations and journal articles based on qualitative research.
Kenneth holds a Ph.D. in cultural anthropology from Princeton University, a M.S. in science and technology studies from Rensselaer Polytechnic Institute, and a B.A. in science, technology, and society from Penn State University.