Griselle Sánchez-Diettert
Position title: Senior Project Director
Email: gsanchez@ssc.wisc.edu
Phone: (608) 262-2164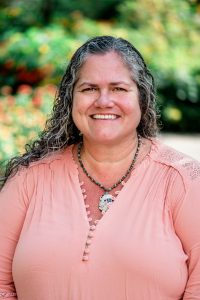 Griselle joined the UWSC Project Directing Team in 2009 and became a senior project director in 2016. The majority of her work is focused on Mail Surveys and mixed-mode Web/Mail Surveys. She has managed a variety of mail studies including the paper questionnaire portion of MIDUS: The Midlife in the United States National Study of Health and Well-Being. Griselle was responsible for the development and execution of data entry procedures for recent waves of the Wisconsin Longitudinal Study's paper questionnaire and oversaw data entry of the paper surveys administered in the original 1957 data collection with Wisconsin high school students that eventually became the WLS sample. As a native Spanish speaker, Griselle oversees the translation of survey instruments and certifies bilingual interviewers at UWSC.
Prior to joining UWSC she worked as a Partnership Coordinator for NCI's Cancer Information Services at the UW Carbone Cancer Center where she collaborated with researchers in the development and implementation of various survey projects involving medically underserved communities.
Griselle attended the UW Madison where she received a bachelor's degree in History and Italian.