Kelly Elver
Position title: Associate Director
Email: kelver@ssc.wisc.edu
Phone: (608) 262-7360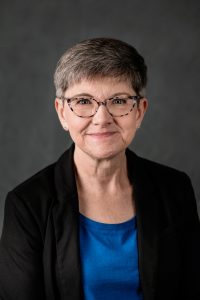 Kelly Elver is the Associate Director for Research Services at the UW Survey Center. In this capacity, she is responsible for managing the overall operation of the Center's projects. This includes management of the yearly $6-7 million dollar budget, overall supervision of 40+ full-time and 150-200 part-time staff members, business development, project coordination, budgetary monitoring, staff recruitment and development, and quality control assurance. She is our first line of contact for potential work, and is responsible for developing cost proposals for the Center.
Kelly brings a wealth of experience and knowledge to the role of Associate Director. She began her career at UW-Madison in 1989, conducting survey research as a Research Program Manager in the School of Human Ecology. In 2000, she joined the UWSC as an experienced Project Director and managed UWSC's first round of the highly innovative and influential MIDUS (Midlife in the United States) project. For the past 20 years, Kelly has trained, directed, and overseen UWSC's Project Directing team, growing that staff from 5 to 15 highly skilled and talented Project Directors that have completed over 1,400 projects for clients at the UW, state agencies, and universities across the country. Leading by example, Kelly has created and fostered a culture among her Project Directors that is characterized by initiative, innovation, knowledge, and competence.
Kelly has been a leader within the UWSC's strategic planning team of Department Heads and has worked closely with the former Associate Director on client management, study design, and budgeting for the past 15 years.