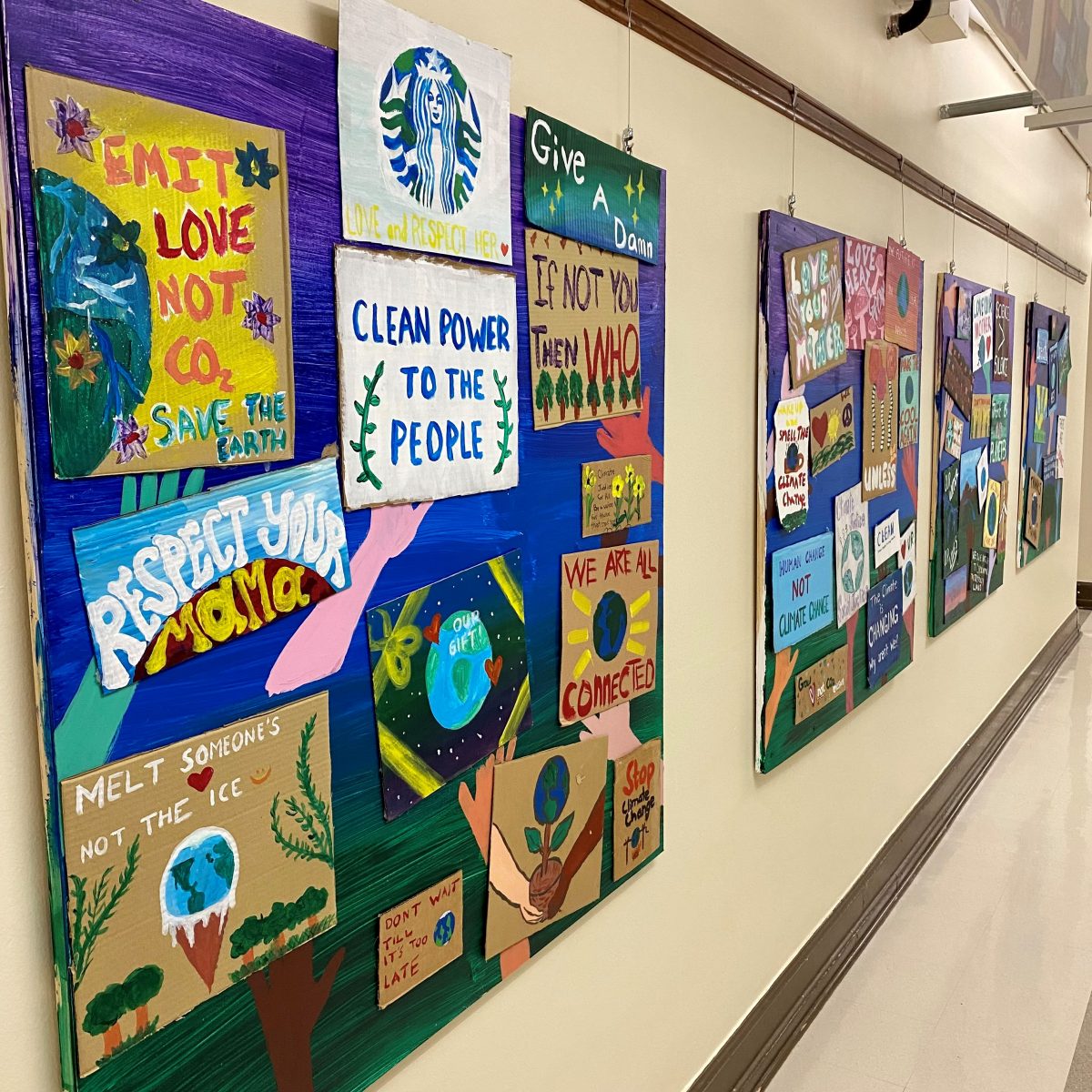 Climate Justice
Exhibit Statement
CLEAN (Campus Leaders for Energy Action Now) is a coalition of student organizations, students, and community members dedicated to committing the University of Wisconsin – Madison to 100% clean energy by 2035.
In May of 2021, CLEAN, in partnership with Wheelhouse Studios, worked to organize an event around climate justice, and how it relates to UW-Madison.  We decided to make an interactive mural of climate justice protest, done by the students of UW-Madison!
Each cardboard sign on this mural was painted by a student, and glued onto the boards to show how they feel about the climate emergency.  Hands were painted onto the mural, all of different skin tones, to signify that the fight against climate change must always be diverse and intersectional.  We hope that this artwork will inspire others to take action against climate change and urge our campus and local governments to as well.
This mural collection is currently on display on the 4th floor of Sterling Hall. 
For more information about CLEAN, please visit:
https://win.wisc.edu/organization/clean
For more information about Wheelhouse Studios, please visit:
https://union.wisc.edu/events-and-activities/open-art-studio-and-classes/