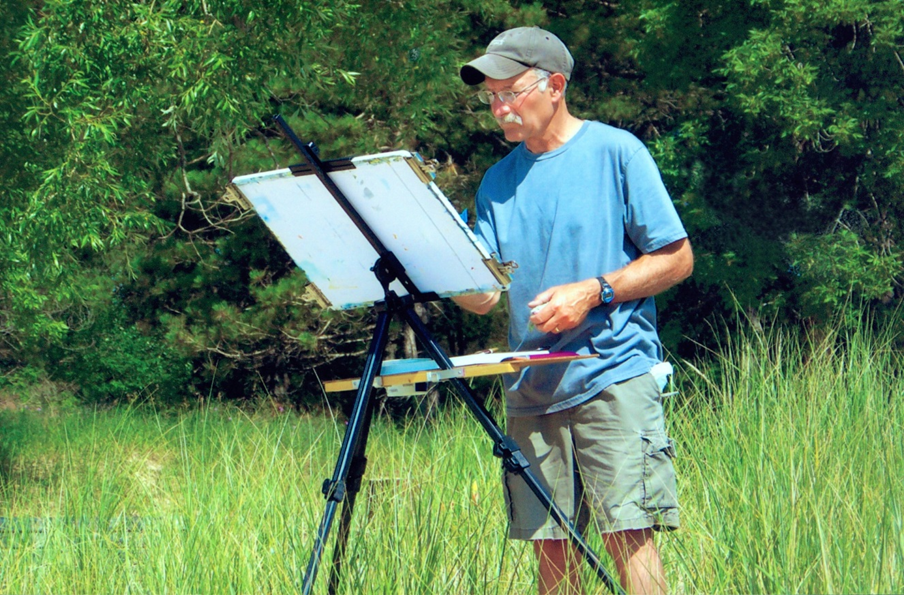 Keary Kautzer paints in the American Impressionist style, painting with limited hues to set a mood to draw the viewer in.  Living in Sheboygan along the shoreline of Lake Michigan is a main reason why many of his paintings have water related scenes.  A career as Executive Director of WSCS, the Sheboygan community television station, has enabled him to transfer his visual experiences into his paintings.   Keary studied watercolor painting with James Michael, especially en plein air.  Since his retirement in 2016, Keary has traveled through Europe and the United States.
Keary completed a painting every day in 2018, completing about 400 paintings.  What began as a 30 Day Strada Challenge has become a passion to keep painting.   His paintings are posted daily on Facebook:  Keary Kautzer.  The paintings are available for purchase.
Keary Kautzer is a member of the Wisconsin Watercolor Society, Wisconsin Plein Air Painters Association, American Impressionists Society, and Sheboygan Visual Artists.
Keary's paintings are available for purchase online at  www.kearykautzer.com and on his Facebook: Keary Kautzer.
His works will be on display at the UWSC Art Gallery on the 4th floor in Sterling Hall until April 30th.