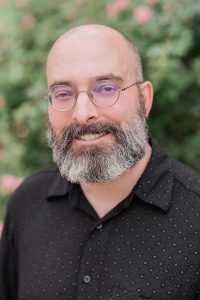 Please join us in congratulating longtime UWSC programmer, Brendan Day, who was awarded the Unsung Hero Award in the 2022 University of Wisconsin-Madison IT Recognition Awards.
Brendan's work encompasses all modes of data collection and touches every department at UWSC. His creation and support of the Project Operations Database (POD), management of the online ASM elections, and development and maintenance of numerous custom applications (among many other achievements) has played a critical role in making UWSC the successful organization it is today.
Bravo and many thanks, Brendan!