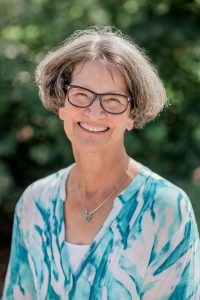 In August 2020, UWSC goes through a transition. Nora Cate Schaeffer, Faculty Director since 2003, will retire. Under Nora's direction, the UW Survey Center has grown more than two-fold and dramatically increased both the quantity and quality of its work. UWSC now ranks as one of the nation's largest university-based survey centers. Nora's expertise, leadership, and training of staff have also transformed the center into a vibrant intellectual community. UWSC has developed and expanded its internal research program into a productive lab that not only conducts research for clients but also contributes to the field in significant ways through numerous publications and presentations on topics such as questionnaire design, incentives, survey mode effects, and interviewer-respondent interaction.
During the 17 years Nora Cate was Faculty Director, the field of survey research underwent massive changes, with UWSC growing and innovating along the way. In the last decades, mixed-mode surveys increasingly supplemented or replaced random digit dialed (RDD) surveys, the workhorse of general population surveys from the last 1970s through the 1990s. Face-to-face data collection gradually increased in use as studies more commonly included complex data such as cognitive tests, physical measurement, and other biomarkers. In response, UWSC staff developed the capacity required for these and other data collection needs of complex social science across a variety of fields. Nora leaves the Center having helped solidify its reputation as a leader in the collaborative design and execution of high quality data collection for both complex and straightforward studies.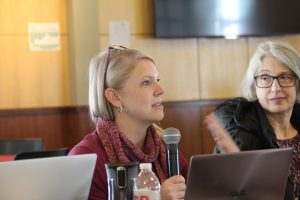 Jennifer Dykema assumes the position of Faculty Director well prepared by her years of experience as UWSC's Distinguished Scientist and Senior Survey Methodologist. Jen brings expertise in both survey methodology and research techniques. She combines an international reputation for her own research with 20+ years of experience solving the problems of hundreds of clients and survey practitioners. Her leadership ensures that researchers working with UWSC will continue to benefit from her knowledge and that UWSC will continue to contribute to extending the scientific infrastructure of data collection. At the same time, Jen begins an appointment as Associate Professor in the Department of Sociology, where she will provide graduate and undergraduate students with critical training in current research methodologies.